Join our Newsletter and get the latest promotions and offers delivered straight to your Inbox!
VSL#3 is a food supplement with live freeze-dried bacteria that feed the good bugs in your gut. Scientific research confirms that VSL#3 has the highest volume of bacteria per dose amongst the leading brands and contains a wide variety of bacterial strains to help maintain a healthy digestive system.
VSL#3 is one of the worlds most concentrated probiotics - with over 450 BILLION live bacteria!
The human body has trillions of bacteria, both good and bad which live inside the digestive system. Their role is to help you digest the food and work all over your body to aid your health.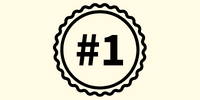 450 BILLION CFU (Colony Forming Units) live bacteria in every sachet

8 specially selected strains proven to reach the gut alive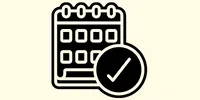 Just sprinkle, stir or blend your sachet into any cold food or non fizzy drink
VSL#3 comes in a convenient, easy to use on the go sachet and you can easily sprinkle, blend or stir the sachet in to any cold food or non-fizzy cold drink. The recommended daily intake is up to four sachets a day. Visit our blog to find new exciting ways to get your daily dose of bacterial goodness
Here's What Our Customers Are Saying About Us
Really helpful for keeping pathogenic bacteria in check. These have helped me more than antibiotics.
The product has had a beneficial effect with my digestive pains now gone... originally recommended by my gastroenterologist.
I've been taking these every day for the past couple weeks and I've never felt so good!
I feel this is the best probiotic I use
I felt a real improvement after taking it for one month. It has eased my gut problems
Sign up to hear about the latest news and exclusive offers